Plum Island Invitational
19-JUN-2015 08:00 PM to 20-JUN-2015 07:00 AM
Free for members ~ 5.00 for non-members
Breakfast is provided to all tournament participants.
A raffle and awards ceremony will follow breakfast.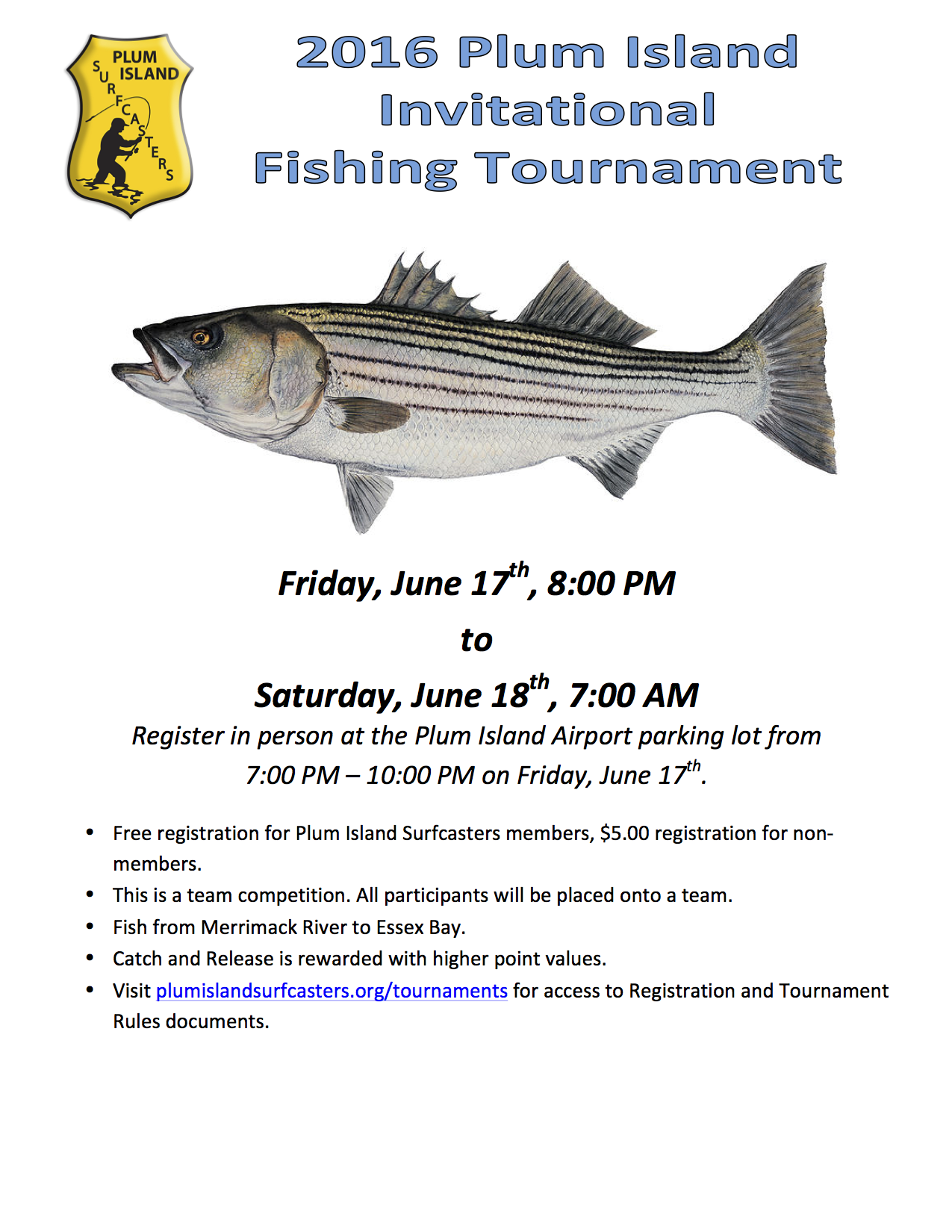 Poster
PISC Invitational Registration Form
PISC Invitational Rules
Year Long Club Tournament
01-MAY to 31-OCT
Multiple Categories Stripers and Bluefish
Adult and Junior Divisions
Awards are presented at the Fall Banquet
Tournament Rules
Tournament Affidavits
Affidavits can be mailed to the club or you can email them to: tournaments AT plumislandsurfcasters.org.
The Die Hard
01-NOV to 30-NOV
Die Hard Rules
The entry fee is paid for by the club for members who participate in the Tri-State Trounament. For additional information, visit the Tri-State website.
The Striper Cup
MAY to SEP
Striper Cup Registration
Join the Plum Island Surfcasters Striper Cup Tournament Team!
Contact our Tournaments Director: