The 22nd Annual Fishing Show is coming on March 3, 2018!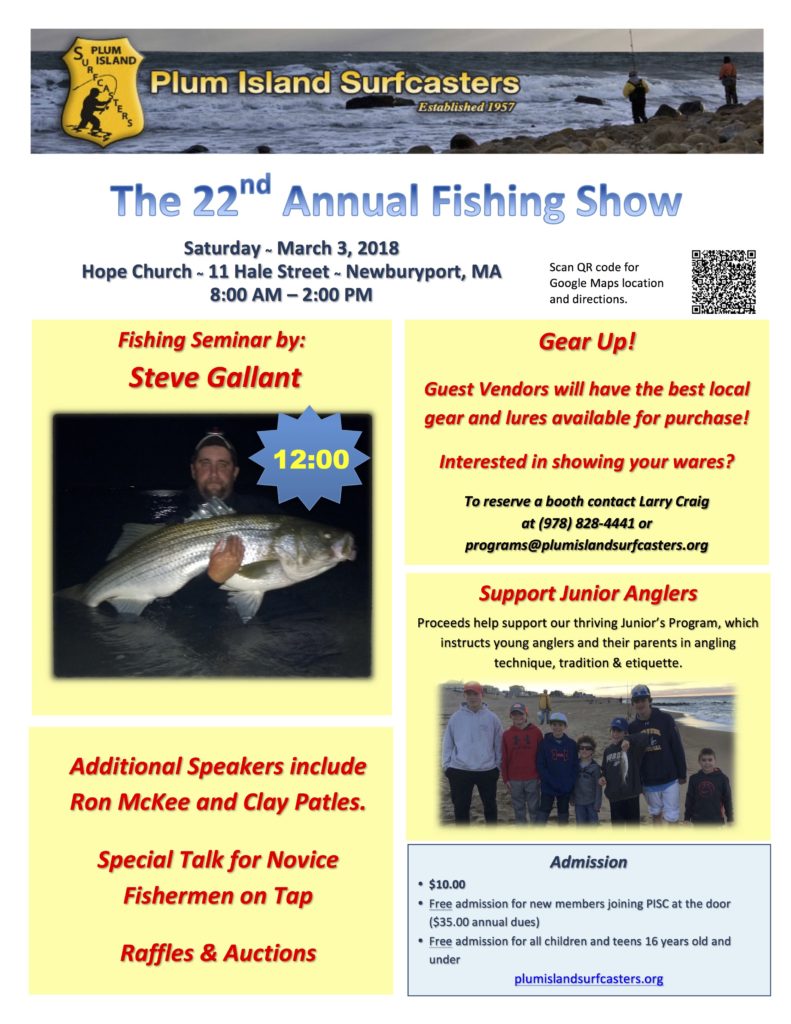 The featured speaker at our 2018 show will be Steve Gallant, who caught a 52 pound striper this past season!
We are accepting reservations from vendors for display booths at our show.  We hope to have a great selection of fishing gear and lures available for purchase.  If you want to display your wares, contact Larry Craig by phone at (978) 828-4441 or by email using the form below.
Directions to Hope Church, 11 Hale Street, Newburyport, MA   01950