NEW MEETING LOCATION: PITA HALL
Our monthly meetings are held on the third Tuesday of each month at PITA Hall, 8 Plum Island Turnpike on Plum Island in Newbury, MA.
The club meeting starts at 7:30 PM.  After the meeting, we have a seminar by a featured angler. Seminars are free for club members; there is a $5.00 charge for non-members.  Membership information is available here.
July and August meetings are club fishing trips.  We meet at Plum Island Airport and head off to favored fishing spots on the island.
Location of PITA HALL:

The club membership has liked PITA Hall (8 Plum Island Turnpike) as a location for our last few meetings, so it has been chosen as our new home base.  Parking will be a bit of a challenge.  When parking at PITA Hall, please park diagonally at side and back as shown here: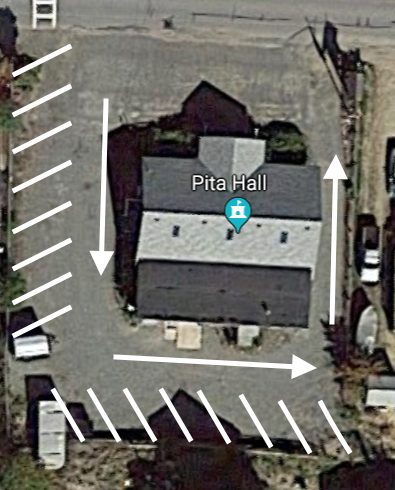 In addition to parking along the road, you can park at Surfland Bait & Tackle or at The Cottage Island Market & Spirits (14 Plum Island Blvd., Please stop in to let someone know you are with PISC and parking during the meeting.  Park at the side or back of The Cottage Island Market, not at the front.)

Please thank these businesses with your patronage.