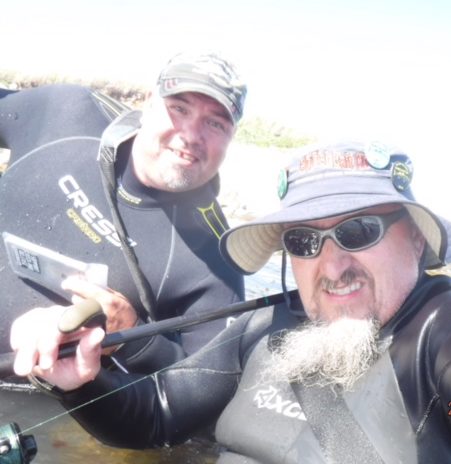 Surfcasting 101:
Everything You Need to Know to Be a More Productive Surfcaster
presented by James Jewkes and Clay Patles
You've seen the pictures of all the fish these guys catch (on the website, in the newsletter, on the forum…..)  Come hear how they do it!  Learn the tricks and secrets of a couple of our club's most dedicated and successful fishermen.
Please join us on Tuesday, January 16, 2018 for another great angling seminar.  Our monthly meetings are held on the third Tuesday of each month at PITA Hall on Plum Island (8 Plum Island Turnpike, Newbury, MA.)  The doors open at 7:00 PM. Dinner is served at prices that will not break the bank. 🙂 The club meeting starts at 7:30 PM.  After the meeting, we have a seminar by a featured angler. Seminars are free for club members; there is a $5.00 charge for non-members.  Membership information is available here.