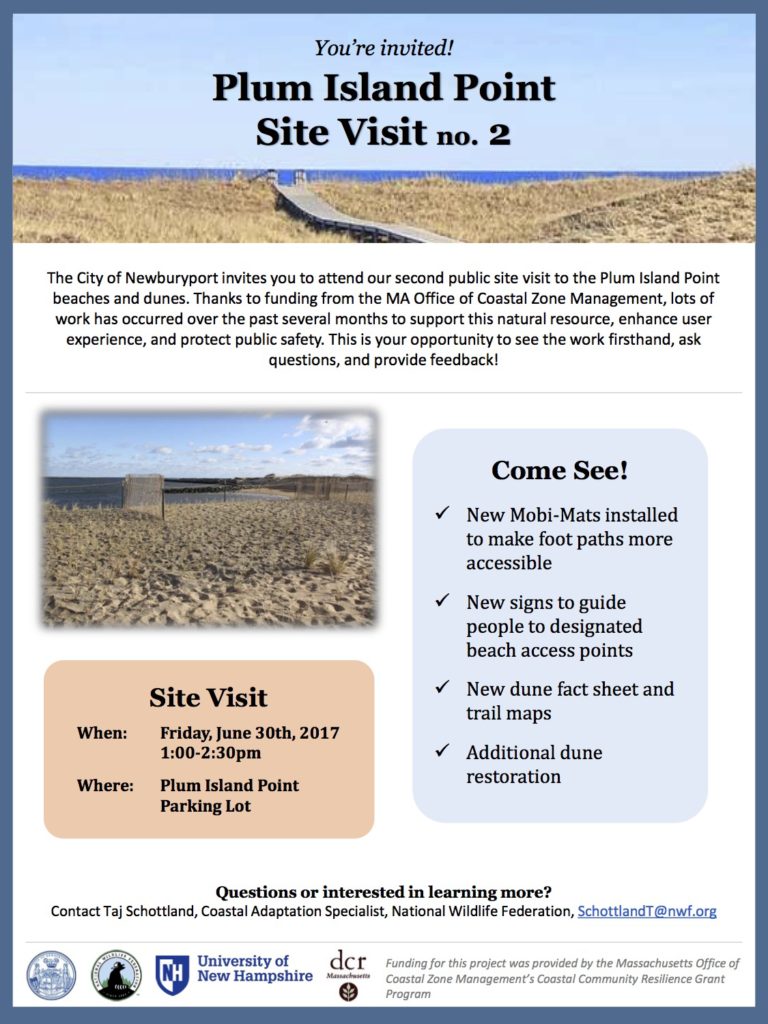 Information comes from the
Newburyport Dune Restoration and Beach Access Improvement Project
The Project Team invites you to attend our second site visit to the north end of Plum Island on June 30th at 1pm. Thanks to funding from the MA Office of Coastal Zone Management and support from MA Dept. of Conservation and Recreation, lots of work has occurred over the past several months to support this natural resource, enhance user experience, and protect public safety. This is your opportunity to see the work firsthand, ask questions, and provide feedback!
We have this information from the town of Newburyport:
"Regarding the site visit, we hope to lead a tour of the area in late June so folks can see the mobi-mats, signs, and beach access trail maps we're creating. We'll be available to answer questions in person and talk about the work that has occurred, the process we followed, and potential next steps".
It is important that members of the fishing community attend and present our point of view.  Please make an effort to attend if you fish this area.